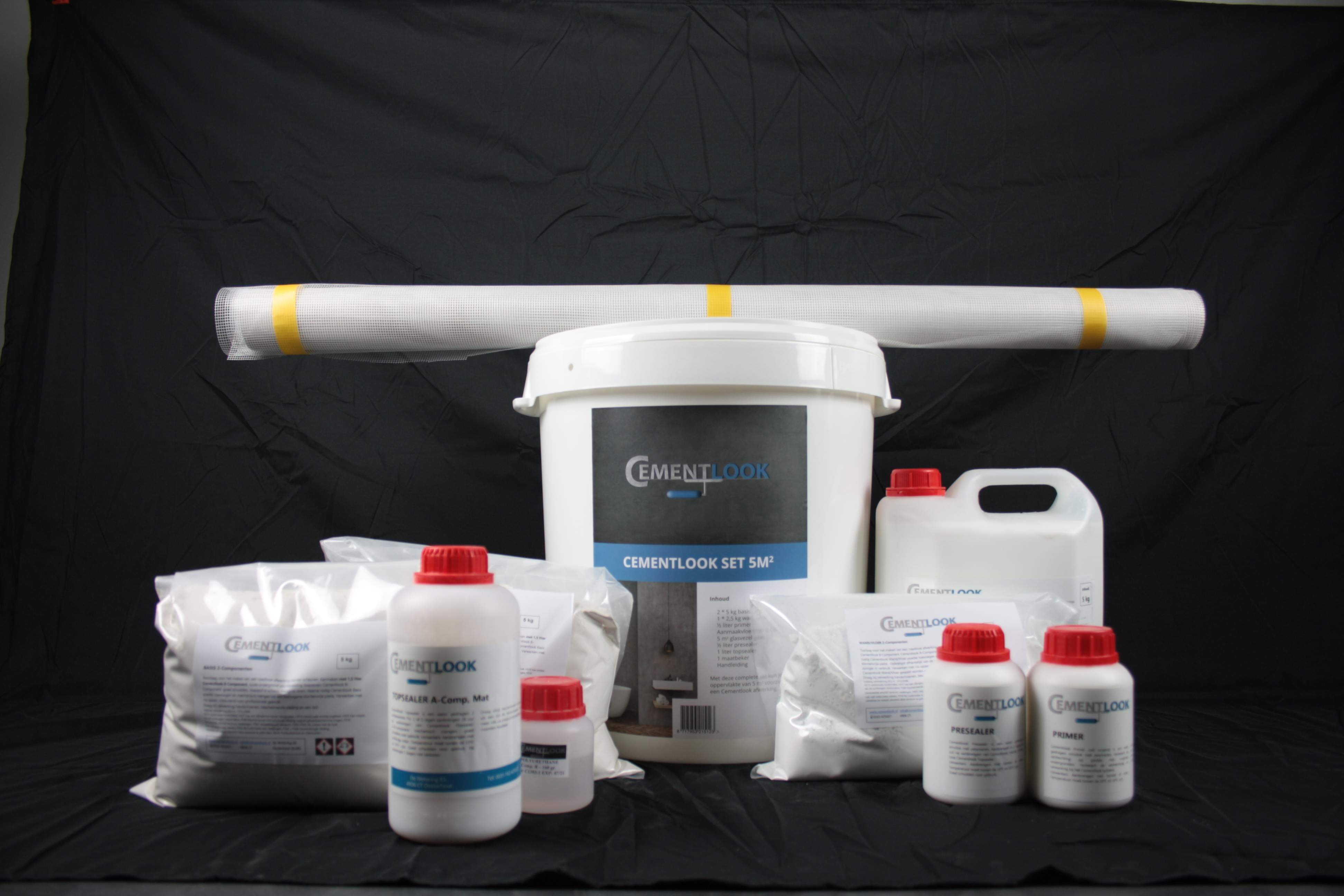 Cementlook set 5 m2 voor vloeren
€249.95 incl. btw*
Complete set Cementlook producten voor het maken van een vloer, trap, meubels, badkamer (behalve natte cel) etc. etc.
Een set bestaat uit:
0,5 liter Cementlook Primer
2 * 5 kg Cementlook Basis Cement
1 * 2,5 kg Cementlook Wand / Vloer Cement
1 * 5 liter Cementlook B-Component op kleur
5 m2 Cementlook Glasvezel Gaas
0,5 liter Cementlook Presealer
1 liter Cementlook Topsealer (2 comp. PU)
Handige maatbeker
Gebruiksaanwijzing
Garantiecertificaat
1 set is voldoende voor 5 m2, voor grotere oppervlakken maken wij uw bestelling op maat voor u in orde. Bel of mail hiervoor even met 0162-425637 of info@cementlook.nl
* Gebaseerd op verblijf in Netherlands. Btw tarieven voor andere landen worden berekend aan de kassa. Prijs exclusief btw: €206.57.