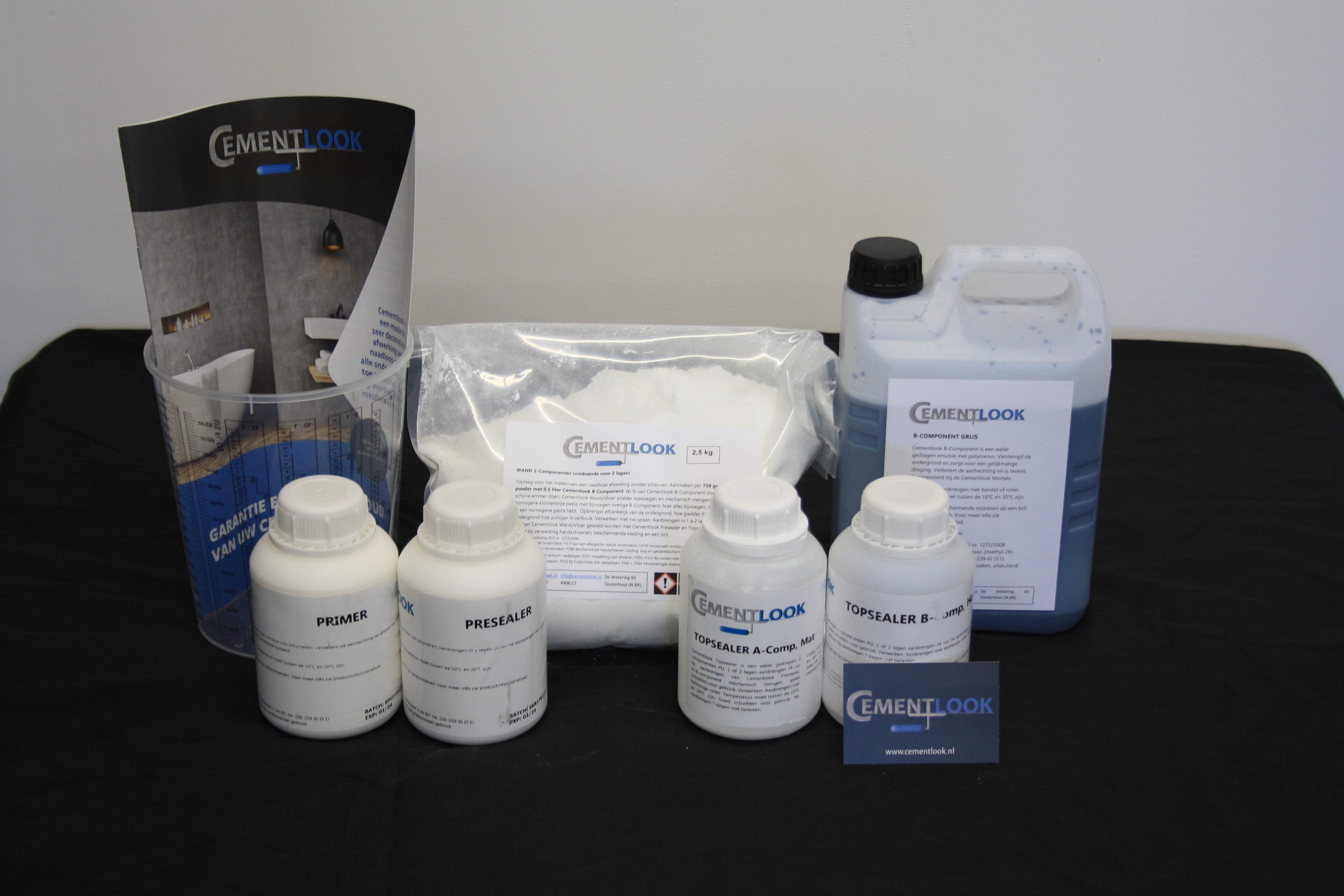 Cementlook set voor gladde wand 5 m2
€149.99 incl. btw*
Set á 5 m2
Kleuren
Mortel
Complete set traditionele Beton Cire van Cementlook om een wand of meubel de exclusieve beton cire uitstraling te geven. Inclusief handige gebruiksaanwijzing en maatbeker om uw aanmaakvloeistof af te wegen.
De set bestaat uit:
0,5 liter Cementlook Primer
3 kilo Cementlook wand/vloer cement
2 liter gepigmenteerd Cementlook B-Component
0,5 liter Cementlook Presealer (primer voor de topsealer)
0,5 liter Cementlook Topsealer (2 componenten PU sealer)
Gebruiksaanwijzing
maatbeker
Deze set is geschikt voor het afwerken van wanden in een droge omgeving, dus in uw hal, woonkamer, toilet etc. ook kunt het toepassen op meubels. Ondergrond dient al glad en strak te zijn.
Voor vloeren en badkamers heeft u de sets met extra basismortel of de Cementlook kant-en-klaar nodig. Bel gerust voor advies met 0162-425637 of mail naar info@cementlook.nl
* Gebaseerd op verblijf in Netherlands. Btw tarieven voor andere landen worden berekend aan de kassa. Prijs exclusief btw: €123.96.